Coulee Region Mobility
Your Accessibility Experts
Contact Us
Products, Service, and Modifications
Coulee Region Mobility is your ONLY full-service contractor that both installs accessible lifts of many types and does accessible construction remodels in the Greater LaCrosse area and all of western Wisconsin. Contact Coulee Region Mobility for improved accessibility and independence for seniors and people with disabilities. Let us be your one-stop-shop for products, installation, service and construction remodels, so you can be on your way to increased mobility and safety.
Coulee Region Mobility is an insured and licensed contractor in the state of Wisconsin.
Products
Barrier-free and accessible modifications and products increase safety, mobility and independent living. We sell and can install everything you need from grab bars and lifts, to door modifications and accessible bathroom solutions.
If you would like a quote or would like more information, please contact us by phone at (844) 487-5617.
Repair Services
Unlike internet suppliers/dealers we service everything we sell, including all types of accessibility, lifts whether it is "our" brand or not. Being a locally owned and operated business allows us to be available to perform any emergency repairs should they arise on short notice.
Testimonials
"Contacted by company quickly. Extra effort to service as soon as possible. Professional and experienced combined with excellent results. Plan to continue having yearly maintenance."
Sue, Wilton WI
"After my wife had a stroke we had to have our house modified to her requirements and needs. We were fortunate enough to have Coulee Region Mobility with Brandy and his partner to complete this task. I cannot say enough about the quality and the professionalism of these two is contractors. I am so impressed the way they went about their work, keeping us informed every step of the way. They were always punctual and did a full day's work. Their work was also top quality. We are very pleased with the outcome of the project. I would recommend these contractors without hesitation if you are requiring any work on your home. You can reach this great team by calling (608) 487-5617."
John, Galesville WI
"Thank you for the great job you did at my home. It is a breeze to walk into my tub now. I never realized how handy the tub cut out would be. You and your team did a fantastic job. One of the things I appreciated the most was how nice you cleaned up the mess from the installation."
Barbie, La Crosse WI
"Extremely helpful as I was a first time customer that needed work for my unexpectedly wheelchair-bound husband. They went beyond expectations in helping me prepare our home for my husband. Didn't try to be a 'salesperson' but a 'service person'."
Laurie, Stoddard WI
"Very professional. They answered all of our questions and quickly installed our lift chair. They didn't leave until we were comfortable with the chair. Very happy that we made the right choice."
Christine, La Crosse WI
"I am very happy with my new walk-in shower, Brandy had to rip out an old garden tub, build a wall, put in flooring. He was very efficient, organized, clean and all done in 4 days. He also made sure we were both on the same page with specific things I needed. This is one very satisfied customer. Thank You, Brandy."
Tracy, Sparta WI
"Brandy is one of the most passionate people that I have ever met. He loves his business and loves helping others live their life in their home more comfortably. I personally have not needed his service but when that time comes, I am glad to know that I have someone to call that I trust. He truly cares about his customers!"
Nate & Allison Steers, Onalaska, WI
​"They did a great job and were reasonable. They were a huge help with my mother's home. It was important to keep her there, this really helped."
Sarah - La Crosse, WI
Caring for the Coulee Region For Over 10 Years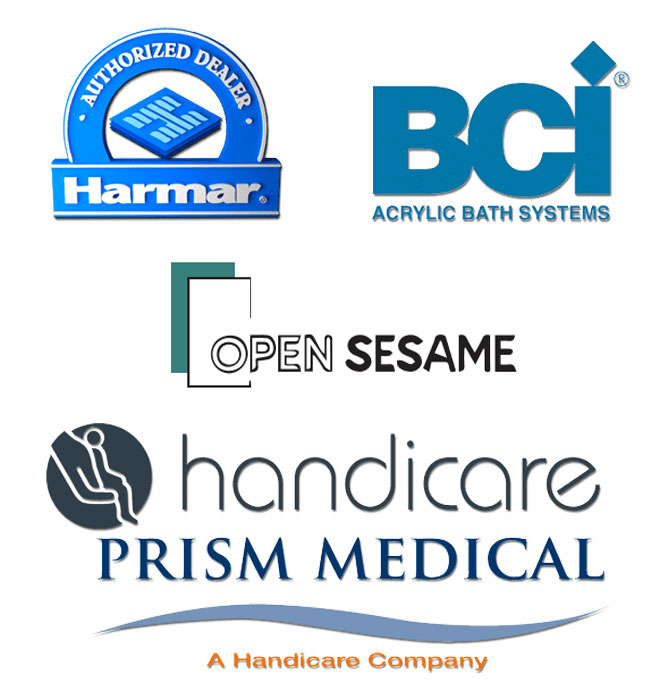 Coulee Region Mobility is a leader in mobility and accessibility products, services, and home modifications. Coulee Region Mobility is all about enhancing your quality of life by working with you to create barrier-free and accessble solutions for you and your loved ones. We are pleased to offer a wide variety of information on accessibility products, installation, servicing, and home modifications to enhance your comfort and safety in your home. Our services includes a free in-home accessibility consultation, complete product installation, equipment maintenance, and repair, and home modifications.
We are proud to service the Coulee Region including Sparta, La Crosse, Onalaska, Holmen, Tomah, Viroqua, West Salem, Black River Falls and more.